Phoria European Tour
Prague - 16/04
Amsterdam - 18/04
Cologne - 20/04
Hamburg - 22/04
Zurich - 24/04
Tickets available here:
https://td.phoriamusic.com/PhoriaEuTour
---
Phoria live at Union Chapel, London.
Audio: Phoria - Hark (Re-Imagined) - stream here:
https://orcd.co/harkreimagined
---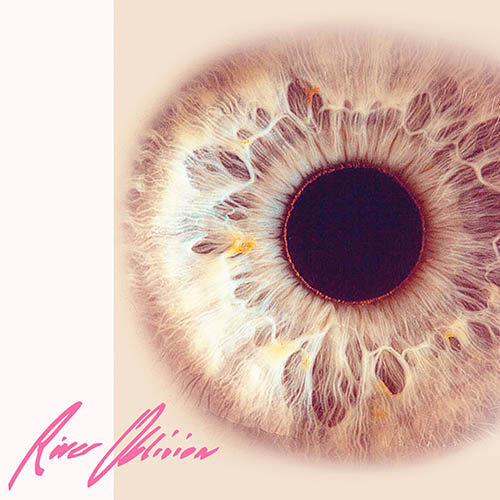 River Oblivion is finally out! Thank you to everyone who has supported and encouraged us throughout the process.
Available to buy/stream here:
https://orcd.co/phoriariveroblivion
---
'Mass (Re-Imagined) Official Video'
Directed by Jeb Hardwick
Cinematography by Dan Lior, Adam Rubin, and Kfir Amir
---
'Caught a Black Rabbit'

Now available to stream

here
Our album 'Caught a Black Rabbit' is out now on
Akira Records.
Really, this album has been in the making for over 20 years. It's the first dip of our toes into a world of music that plays by different rules and allows absolute freedom to devastate. We reckon it's the perfect counterbalance to our post-pop past, and hopefully makes us even harder to assign to any specific genre. A life-long love for the greats — Saint-Saëns, Debussy, Ravel, Copland, and Elgar — has been hugely influential on all of our music. This is the first time we've braved our own contribution to the instrumental, now 'neo' classical world...
We have to say a huge thank you to our manager Ciara, who is quite literally the reason this record came to be. She spent actual years, in her stealthy, steady way, boosting our confidence, laying foundations and building the connections needed for a project like this. Not to mention the moment when she said, "Oh, just record a whole bloody classical album would you!" - or something to that effect.
So, here we are! We hope you enjoy this beautifully shot video from Abbey Road where we talked about the album. You can stream the album here:
https://ffm.to/caughtablackrabbit
So excited to be sharing the fruits of our labours... I can't believe that when Ed and I picked up a violin and a cello 25 years ago, the result would look or sound anything like this. Well done everyone! Huge love to the whole team and to all our fans xx
27 November 2020
"...the new sound is sensational."
- A Closer Listen
"A beautiful cinematic ode to new life"
- Magnetic Magazine
"Current" will move you, it exudes charm, raw passion, and delicate instrumentation"
- Circuit Suite
"...truly gorgeous."
- The Revue
---
Atwood Magazine

Premiere: Step into Blissful Imagination with Phoria & Their Latest Single
'Fairytail'
Erica Danielle Garcia
After crafting and bringing to life a musical world built on the foundation of vibrant dreams in electronica and experimental sounds, Phoria has just announced their return with a follow-up single off their upcoming album, Caught a Black Rabbit (out November 13 via Akira Records). Though incredibly different from the five-piece group's discography, this next record sees the band experimenting with classical music and heartfelt orchestration that still exudes the same honest and hopeful tone that any Phoria song would.
Atwood Magazine is proud to be premiering the band's latest single "Fairytail," a classical song that utilizes an incredible orchestration of strings, whose violins move its listeners through a landscape of peace and a sense of freedom. The band take a brave and bold jump from their last record, Volition (labeled as art-rock) into the sounds of "Fairytail" and neo-classical tracks similar to it off of Caught a Black Rabbit. So, why the change in sound?
"The album was kind of unplanned," reveals band member Trewin Howard. "None of us knew quite what it would be until it was born," he states.
Though their new sound is undeniably different, it still remains captivating and full of life. "Fairytail" is the perfect example of sound creating emotion. In the absence of lyrics, music takes the leading role in painting pictures in a listener's mind. The violins that begin the track lead its notes like paintbrushes creating imaginary sceneries full of fantastical emotion, just like a fairytale would. It echoes the idea of someone dreaming for a better time.
"This one started as a dark very strange atmospheric piece for cello and vocals about 11 years ago. Ed and I somehow deciphered a version of it for strings and The Twelve Ensemble blew us away with it at the Abbey Road session," Howard explains. "Even after getting that recording the piece still changed a lot and became a deeper, heavier animal. It's a great example of how a long meandering workflow can lead to powerful discoveries."
"Pour all the reality you can into a fairytale… but stick to the plot," says Howard of the song, and rightfully so: The second half of the track swells in increasing volume – an almost stunning sense of a musical climax that threatens to pull you away from the peace the strings have allowed you to create for yourself. It's an echo of life's realities and just when you begin longing for the song's conclusion, the music abruptly stops leaving you to wonder, "What now?" Stick to the plot. The emptiness in the aftermath of the song's silence leaves listeners space to reflect on what their own fairytales and imaginations mean.
While creating classical music might sound extraordinary for Phoria, the band's story says otherwise. Band members Trewin Howard, Ed Sanderson, Jeb Hardwick, James Cheeseman, and Seryn Burden have friendships that run deep, as early as primary school, where they first bonded over classical music before anything else. Playing violin and cello together in their childhood years has inspired a lot of the sound that Caught a Black Rabbit reveals.
Tragic life events and fictional daydreams have also inspired the record that's been fifteen years in the making. Taking their time and only wanting to release music "when it feels special," allows Phoria to tap into the emotions that life leaves them and translating it into music so powerful and inviting that you don't need words to understand it.
"Fairytail" is the latest single from Phoria, a follow-up to "Current," their first release of 2020 (released in July). Recorded at Abbey Road Studios in collaboration with an incredible twelve-piece ensemble that helps to build the worlds of story and music Phoria aims to create, the band shows that classical music isn't just something they're only now beginning to experiment with, but that it's been a part of their foundation ever since the beginning.
Caught a Black Rabbit is set for release on November 13, 2020 via Akira Records.
https://atwoodmagazine.com
---
Clash Music

Track Of The Day 22/7 - Phoria
'Current'
Robin Murray
Phoria's sub-zero electronics has built into a potent world, a nexus where the abilities and passions of each musician can coalesce.
New album 'Caught A Black Rabbit' finds the collective viewing that same arena of possibility from fresh angles, an abstract piece of contemporary classical that overhauls their sound.
Out on November 13th, it was recorded at the hallowed ground of Abbey Road, with Phoria backed by a 12 piece ensemble, while founding member Jeb Hardwick returns.
'Caught A Black Rabbit' – an abstract contemporary-classical record – is set for release on November 13th.
Icy new single 'Current' leads the way, and its crystalline shapes give the piece an enduring sense of strength.
"We all have hidden depths, through which our vulnerable excitement flows... sometimes a storm will brew and the glassy surface that hides it all is disturbed," says Trewin Howard. "When sequencing the record, we came to consider 'Current' as the centrepiece of the album. It seemed to represent a bridge between the harmonic sensibilities of Volition, with the more ambitious arrangements that typify 'Caught A Black Rabbit'".
'Current' becomes a place where aesthetics align, where Phoria allow themselves a chance to breath, and to glimpse new grounds.
https://www.clashmusic.com/
'Current' is available now on Spotify and Soundcloud - see links below.
---